So mom and I were having a conversation in the car today about who we thought was the best looking Asian guy, and I got to really thinking about it. There are a lot of real lookers out there (Sakurai Sho, Jae Joong, Minwoo, Yamapi, etc., all get honorable mentions, not to mention the Alice Nine boys) but I put together my thoughts on the top 5 most gorgeous men. Forgive me for being a silly girl in this post btw. And click to see a larger picture.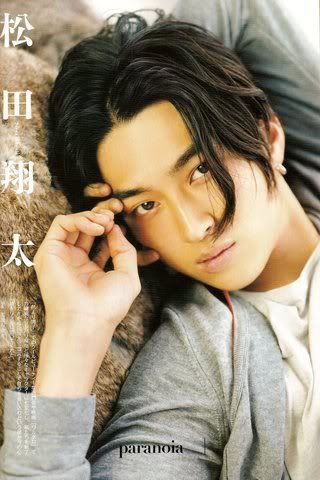 5.
Matsuda Shota
- (Japanese) Most famous for his role as Soujiro in the Hana Yori Dango franchise, Shota is now on the list as one of the most promising up and coming actors. He hails from a family of talent and good looks, both his father and mother being accomplished actors, as well as his artistic older brother Ryuhei, who is popular both in film and on the stage. After the success of HYD, Shota has pressed on to be the leading man in such dramas as Jotei, Liar Game, films like Nagai Sanpo, and Ikigami and has got to work beside other great stars in shows like the recently popular Love Shuffle. He is currently starring in a comedic detective role in, I believe it's called Meitantei no Okite.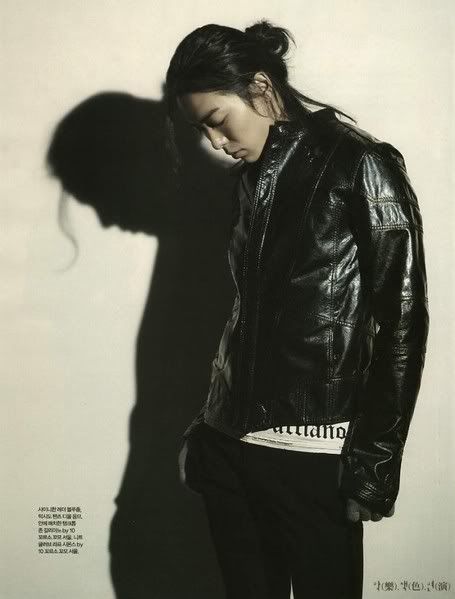 4.
Kim Jae Wook
- (Korean) Jae Wook first got his taste of fame as the 'Japanese' character in the wildly popular Korean drama, Coffee Prince, playing a heartbroken server in a coffee shop manned exclusively by good looking guys. While not being the lead in the drama, his part got Jae Wook recognized and he went on to star in the movie Antique beside Ji Hoon (from Goong), playing a homosexual character in love with his boss and abused by his boyfriend. There is no doubt that Jae Wook's looks have gotten him, at least partially, where he is today, though by no means is that saying he's not a phenomenal actor. While possessing the lean, gentle features often common to the Japanese, Kim Jae Wook is in fact all Korean. Besides acting, he finds work as a model.
3.
Tetsuji Tamayama
- (Japanese) Tamayama has had some minor success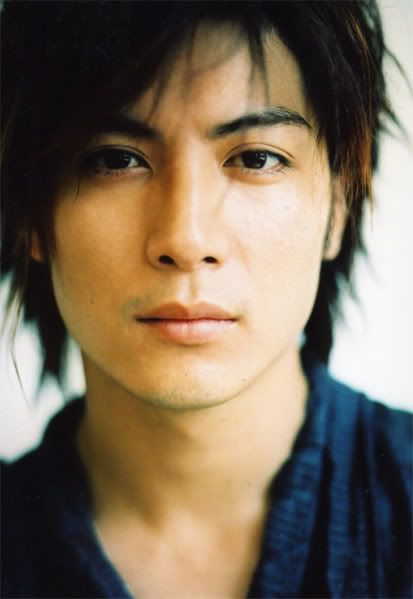 as an actor, but has not yet achieved the unprecedented success of some of
the top list stars. Even so, Tamayama has worked on screen with some of the great actors of his generation, working alongside Yamada in Tegami, and even Matsuda's brother Ryuhei in the popular films Nana (with singer Mika Nakashima). Despite not having his name in lights, Tamayama is a very accomplished actor, playing such wideranging roles as a repentant convict, a rockstar, a prisoner and a cop. Once a model, Tamayama has focused more on his acting career lately, and is to be seen in the top ranking summer drama this year: BOSS.
2.
Aki
- (Japanese) Aki is the bassist for the Jrock band Sid or シド. Sid is a four person band with Mao on Vocals, Shinji on Guitar, the wiley Yuya on Drums and Aki on bass. The band was formed in 2003, when Aki and Mao,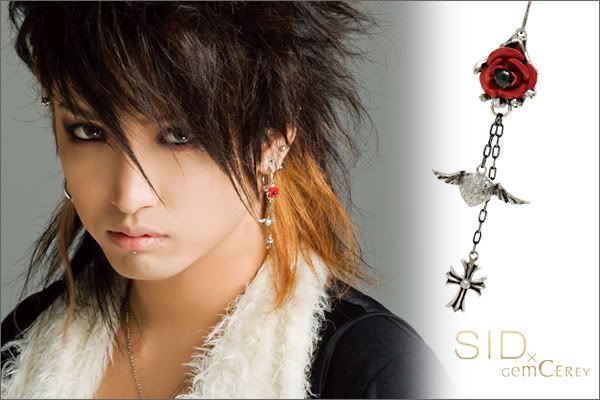 both in other bands at the time decided they wanted to put together a group. Pulling Yuya from Mao's then current band, Sid finally got rolling in 2004, reaching their first wave of success when they flew to America to play at a con in Miyavi's stead. Aki enjoys the job of writing most of Sid's songs, while Shinji contributes to the writing as well. Though the band began as Visual Kei, they worked steadily to break away from the genre, preferring the much more mellow look they have now, which suits their not-so-hard-rock music. Still going strong, Sid has moved under the major label Danger Crue, and while each member adds their own charm to the group, Aki undeniably adds the bands sex appeal.
一番かっこいい男は。。。
1.
Mike He
- (Taiwanese) Mike He began his career as, what else, but an underwear model. His good looks quickly got him noticed, and the Taiwanese
acting world was quick to accept him. He has appeared in several wildly popular dramas with famous TV leading ladies like Ariel and Rainie Yang. He often, but not always, plays the rebel who gives his leading lady grief, but who really has a heart of gold and ends up winning her in the end. Two of his most popular dramas were Devil Beside you and Huan Huan Ai (Why Why Love), both of which carried the same three actors (and basically the same plotline): Rainie Yang, Mike He, and Kingone. For Devil Beside You, Mike collaborated with costar Rainie (as pictured here) to sing a song featured in the show. He continues to win mainstream approval and success with drama after drama, and increase the size of his wallet with all the tons of ad campaigns he runs, and his star is still rising.
Btw, credits to whoever's pictures these are.